Imagine your products taking centre stage with Google Shopping
Now let's make it a reality.
From meeting with you for an initial discussion about your marketing objectives, to turning those goals into tangible results, our Google Shopping management experts are here to kick-start your success.
By carefully analysing how to best collect higher click-through rates, while maintaining a value for your budget, we'll have you put a pause daydreaming to instead live it all out.
How?
Based in Brisbane, our Google Shopping agency is dedicated to delivering high-quality campaigns that strike the balance between strategy and art, enabling your target audience to become your loyal customers. With a step-by-step process to nutting out the optimal way to tackle each pay-per-click campaign, we show you how your products can attract the biggest online spotlight on a platform that's known for turning traffic into conversions.
Stop chasing ROI – snatch it up with Google Shopping optimisation
Your product listings are designed to land your biggest and most vital offerings in front of your most influential audiences: those looking for services and goods just like yours.
Through a pay-per-click model, you can enjoy sitting on the top of Google's search results, complete with visuals of your products, a price and a call to action that strikes a conversion. But while ROI can be collected through any Google Shopping agency – no matter your location in Brisbane, Melbourne and Australia – the best value comes from understanding how to incorporate strategy and research.
That's where we come in.
Dedicating a talented Google Shopping management expert to your campaign, your business can reap the benefits of a professional who knows how to formulate a hard-hitting PPC model. With an optimised product feed, bidding tactics and an impressive AdWords lineup, we'll put you on the road towards a tangible increase on your ROI.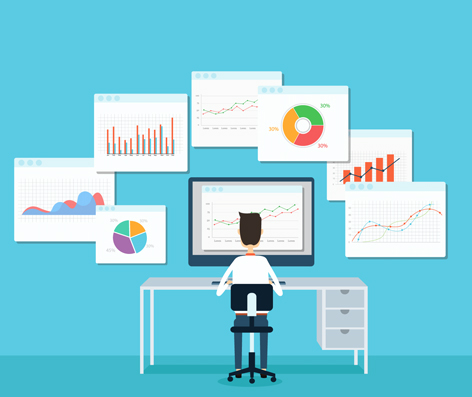 Why invest in professional Google Shopping management?
As an agency, we work hard to understand the businesses and clients we work with. This means we have a comprehensive understanding of why your goods and services stand out from the rest of the crowd.
Having this knowledge under our belts gives us the edge to pour it into a digital marketing channel that lets you take more control over your investment, and powers up other forms of advertising along the way. Whether you're already in full-swing with SEO or just looking to get into the space, our Google Shopping optimisation services are the perfect stepping stone to online success.
So, here's what we can do for you:
Allow your key products to be seen by your biggest prospects;
Create engaging ads that are relevant to users' search queries;
Give you the best approach to money well spent;
Deliver you a focus on increased profits on sales.
Moreover, at each step of the way, we'll provide you with thorough, detailed reporting that keeps you in the loop at all times. Know where your dollars sit, how your campaign is performing and what you can expect week on week. Our approach is designed to be transparent, so you won't be left in the dark.
The recipe for success
Well-thought out Google Shopping optimisation starts with laying the right foundation. Here's how we tackle the journey:
Engaging feed creation: We'll craft the right model for your feed utilising careful market research and competitor analysis. Our experts aren't into tired tactics, so we'll make use of the most optimal innovations for the platform.
Results-driven bids: We won't just throw a ball-park bid range into the mix. Through analysing your objectives and expectations, your dedicated Google Shopping management expert will ensure your bidding approach allows for the best ROI and bang for your buck – not just an increase in clicks.
24/7 monitoring: Keeping eyes on the ball at all times as your chosen Google Shopping agency – no matter whether you're in Brisbane, Melbourne or surrounds – we'll keep the numbers in the green.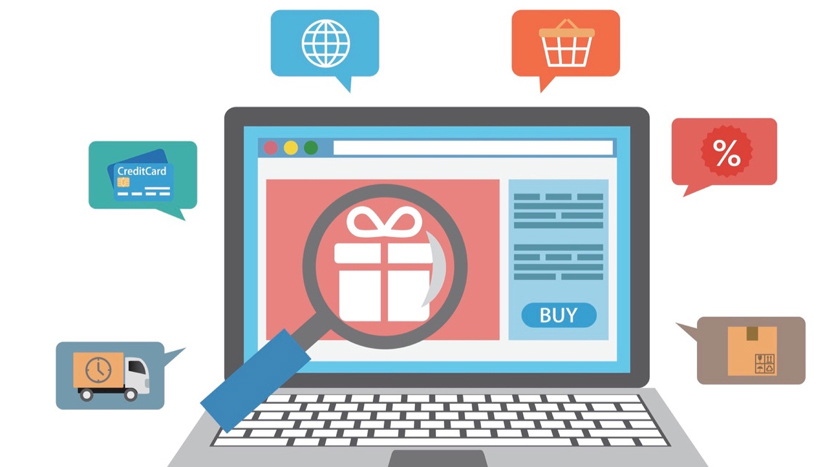 Turn heads with an iconic Google Shopping agency
Our experience in the field gives us the edge to make stunning campaigns that drive results. Instead of focusing on clicks only, we turn our attention to all figures across the board. Walk away with the peace of mind that your hard-earned dollars are returning you an increase in profits, sales and brand presence – a suite of success you won't want to back away from.
To find out how Google Shopping can power up your marketing objectives, get in touch with our friendly team by calling 1800 896 599. We'll guide you through the process of understanding how this channel can work for you and your bottom line, rather than become another avenue of wasted time and energy.