Turning prospects into clients with electronic press kit production
Gone are the tired old days where documented press kits were all the rage. Thanks to the digital era, it's all about getting snazzy with digitised, vibrant replacements that redefine brands across the board.
These digital forms are also highly flexible – allowing you to invest in EPK production that does more than just sell your business; it lets your prospects visualise and embrace it.
What's involved in EPK production?
A good electronic press kit production agency knows how to sift the critical out of the clutter. Combining all the right elements to create a hard-hitting, engaging kit is all about balancing different aspects. From the outset, tprmedia's team gets to know your brand holistically, as well as your goals, so we have a firm grasp on what we need to reflect in the project's end-result.
Typically, however, electronic press kits contain a few common details:
Visuals and imagery: No one wants to read piles on piles of text without any white space. A good EPK features enough visual cues to guide the reader through, and will help them envision what your brand (and what you're selling) is all about.
Biography: Usually brief in nature, there should be a description of what you're about and an insight into your journey. We don't go overboard here, but we ensure it's got the right edge for the audience.
Press coverage: If you've had positive media attention, it's always worth flaunting it. Here's the space where we highlight all the press you've received thus far.
Contact details: There's no point in pushing your brand awareness if there's no way for your prospects to get in touch. This part speaks for itself.
Testimonials and case studies: While it's important not to go overboard here, it's still fundamental to choose a few positive experiences from your stakeholders and clients to include as testimonials. Word-of-mouth is powerful, so taking advantage of it is always a plus.
Events or shows: If you're gearing up for a big event (and it's part of what you're selling) we'll include all the details about it and the granular information that they need to know.
Portfolio examples: The great thing about digital EPKs is that they let you include links to audio, visuals, texts and images, so you can really showcase your previous work examples.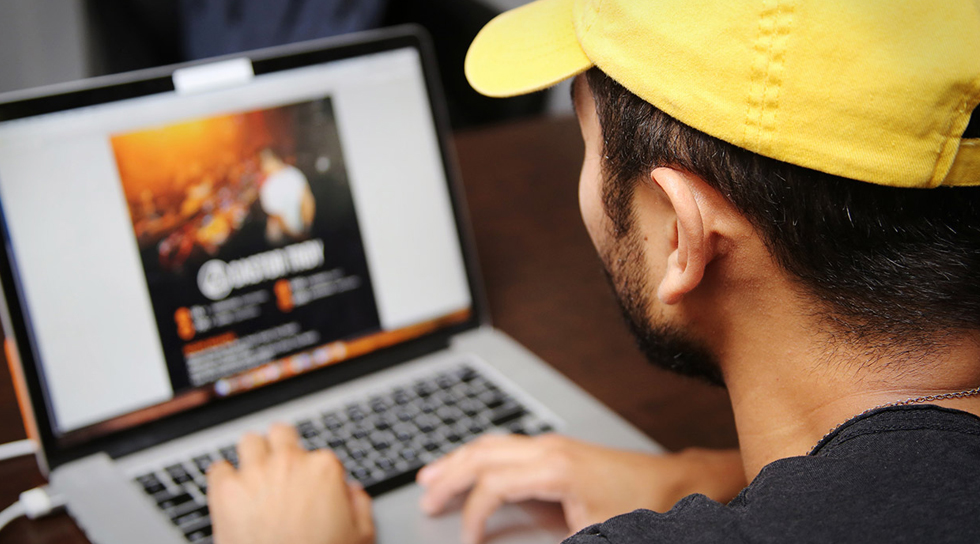 Our process as your dedicated electronic press kit production agency
Target your biggest stakeholders and prospects through visually enticing EPKs that flaunt your business in all the right ways. Showcasing your biggest assets, all tied together with engaging content and design concepts, the team at tprmedia will redefine your marketing collateral.
Carefully incorporating all of your stylistic preferences and branding, we'll place your logos and primary messages all into a package that sums up your biggest values and point of differences. Backed by our team of talented content writers, designers and EPK experts, our electronic press kit production team will provide you with intriguing promotional material that revamps how you've sold your products and services in the past.
Our team is based in Brisbane, but services areas throughout Sydney, Melbourne and wider Australia. As a result, we've established a successful name for our iconic EPK production solutions, letting clients ditch their old-school material for fresh, innovative digital formats.
If you'd like to find out more about how electronic press kit production can help you increase your brand awareness, or would like to enquire about a no-obligation quote, get in touch by calling the tprmedia team on 1800 896 599.
What is an EPK?
Think of electronic press kit production as a packaged suite of promotional materials that can sell your brand in a whole other light. Be it for a pitch to stakeholders, another organisation, clients or news outlet, EPKs have extensive purposes and applications.
Mostly, however, they are used for product launches, mergers, acquisitions, events and trade shows – all the while maintaining the true essence of what a press kit is meant to do: sell.
One of the primary benefits of these digital kits is that they allow for users to interact with them, rather than sticking them in their draw and forgetting about them (like its paper-based predecessors). Allow your prospects and target audience to sift through the biggest assets of your business, all the while staying engaged with your sales-driven messages.
Given the nature of these though, it's important to invest in an EPK production company that understands the elements that form an attractive, engaging package, rather than just the stock-standard appeal that won't get you far enough.
That's where we come in, with experts situated at our Brisbane agency who are well-versed in this space. Additionally, we provide our solutions to clients all across Sydney, Melbourne and other major capital cities in Australia.