A Facebook marketing agency that knows how to work the newsfeed
When it comes to farming leads for your business, Facebook's got the goods.
Currently, there are 15 million monthly active Facebook users in Australia and 2.01 billion monthly active users worldwide – a huge audience that's waiting to interact with any brand that approaches the channel carefully. But more importantly, these aren't just casual users either. In Australia, one in two people log into the platform everyday (we're guilty here). Ultimately, this is an audience that no business can afford to ignore, with opportunities to generate leads and sales through Facebook now higher than any other platform on the web.
Equipped with the skills and passion (and maybe obsession) to engage audiences across this channel, our experienced Facebook marketing team understands all facets of a successful strategy. If you're looking to revamp your digital presence, our lineup of pros can help you not only reach your target audience but deliver quality leads and conversions to help your business grow.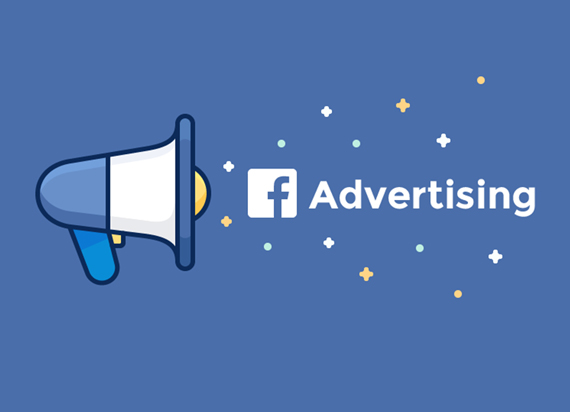 Why you need to invest and trust a Facebook advertising agency in 2022/23
Sure, Facebook is 'free' for brands to advertise on, but organic reach alone is not going to deliver those nifty conversions you're after.
Due to recent algorithm changes, organic reach has steadily declined on this platform, making it more important than ever for brands to invest in cutting through the rest of the noise and be seen. In October 2013 all Facebook pages were reaching 12.05 percent of their audience through non-paid posts on the channel. That figure has now dipped to 6.15 percent in February 2018 and is likely to continue to plummet.
So, what's our point? The days of organic reach for businesses are over.
The good news is that Facebook is not only one of the most effective ways to advertise, it is also one of the most affordable. And we're here to make that, even more, the case.
Customised strategies to deliver you leads
Facebook advertising's suite of functionalities provides multiple ways of generating new leads for your business, no matter your industry or speciality.
With our experienced Facebook remarketing experts on hand, we'll take advantage of all the curated data to then create and clone audiences from your target demographics, allowing you to create an exact blueprint of who to target in the future.
After examining every corner of your business, your strategies, your goals and your target audience, we'll then do the same with your target audience. We like to get to know those we're working with, so we'll conduct thorough research into finding out what really makes them tick.
From this analysis, our Facebook marketing agency (based in Brisbane and spanning across Melbourne and Australia) will feed information into the platform, equipping it with a strategy that powers up your brand's presence. We'll let you sit back and enjoy a coffee while we deliver on all your biggest benchmarks and goals.
Affordably target your biggest audiences through Facebook remarketing
The best part of Facebook, though, is the ability to really narrow down your targeting. With traditional media, you are stuck presenting your advertising in front of an audience that may not even be interested and that usually means money down the drain.
With this channel, we're able to help you effectively drill down onto your biggest prospects, helping you to engage and convert when it matters most. Better yet, when they show interest but don't convert, we can entice them to return to your brand through subtle Facebook remarketing.
tprmedia's experts in Brisbane (as well as Melbourne and wider Australia) also know how to work their way around the channel's tools like reading a map. As clients, this means you can take peace of mind away in knowing that our pros are more than equipped to pinpoint your customised audience down to the nitty gritty details – from location, through to sex, age, likes and habits.
Through our Facebook advertising agency, you also have the option of running multiple ads concurrently with different targeting options, effectively allowing us to analyse in real-time which ones are performing and which ones are not.
As a result, you can enjoy a plethora of generated data that will further help you to reach your biggest prospects at the right time, in the right place. Experience an increase in leads and conversions that your business craves. Simple.
Let us free up your time with effective Facebook marketing
We have seen it time and time again: businesses try to develop Facebook strategies on their own and end up drowning in the amount of demand there is to keep up with. We don't like seeing our clients rob themselves of quality time they could be using to build their own business, so we've driven ourselves to help scratch that wastage out.
Our team recognises you are an expert in your industry; you are the architect of your quality product or service. So, hand over the reins of your profile to professionals like those at our Facebook advertising agency in Brisbane and free up your arms to better focus on your business operations.
Contact tprmedia today on 1800 896 599 to speak to our team about the best approach for your business.